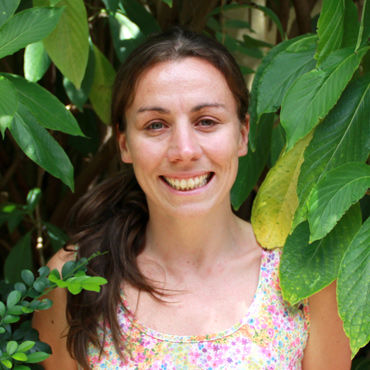 Client Satisfaction:
4.78
/ 5.0
Hometown: Bristol, UK
About Me: I came to Costa Rica in 2009 and fell in love with the country's natural beauty and laid back lifestyle. I now live with my Costa Rican husband on the Caribbean Coast. I love being outdoors and the wonderful year round climate allows me to to enjoy swimming, boogie boarding, yoga, hiking, dancing and going on long bike rides spotting monkeys & sloths! I feel very fortunate to have such a wonderful job planning incredible vacations for others to experience this country that I love so much.
My Favorite Thing: My favorite thing about Costa Rica is how much the country has to offer. I love spending time in the thermal hot springs by the Arenal Volcano, swimming in the sea at dawn, zip lining through the rain forest, hiking in the cloud forest, and with 5% of the worlds bio-diversity found in Costa Rica, spotting the amazing array of wildlife is such a treat! I also absolutely love the Costa Rican Coffee and the fresh coconut water! The tropical storms are incredible to watch during the green season!
My Top Tips: Do not limit yourself to just one destination, and at the same time, try not to do it all in one trip. Splitting your trip into 2-4 destinations around the country will allow you to really enjoy what the country has to offer. Be open with me, tell me what you love and what you do not like, we are here to make sure you have the best experience possible. Do make sure you book early, the majority of hotels have 30 rooms or less and the best hotels always book up months in advance.
My Articles
Puerto Viejo de Talamanca is a small coastal town on the Caribbean sea surrounded by the lush tropical rain forest, gorgeous white sand beaches and a huge array of different wildlife. With a mixture of Afro Caribbean, Bri Bri...