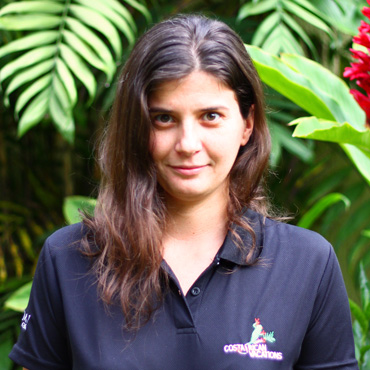 Our Client Satisfaction:
4.77
/ 5.0
Hometown: Belgrade, Serbia
About Me: Having a background in visual art, videography & curatorial practice, the most rewarding life experience for me is visiting new places, soaking up nature & discovering its wonders, & learning about the local customs; sometimes with, sometimes without the lens in-between.
My Favorite Thing: Costa Rica allows experiencing diverse climates, cultures & spectacular nature, all in a very short distance to each other. With dense forests allowing shy, scattered towns in between, it shows its tameness & wilderness side by side. The relaxed, 'ma̱ana' attitude of Ticos can teach you to stop worrying & enjoy yourself for a day.
My Top Tips: Try out some of the street food, like the green mango cut up in pieces that vendors sell packed in clear bags. It goes with salt, lime juice & chili - a mind blowing experience for the first-timers! 'Chicharrones' is a must for any carnivore out there... If locals are lining up to buy it, it's good food!