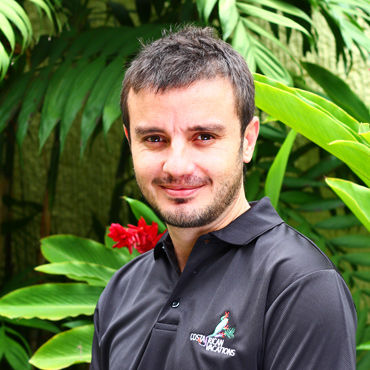 Our Client Satisfaction:
4.77
/ 5.0
Hometown: San Jose, Costa Rica
About Me: I enjoy riding motorcycles, that's my passion, I've owned several bikes in my life, I like the journey, the views, feeling the air and the freedom it gives you. I've traveled to several places in Costa Rica, it's incredible how you can go from the forest to the beach in a couple of hours, enjoying the amazing weather and views of such diversity of flora & fauna in the countryside.
My Favorite Thing: My favorite thing about Costa Rica is the people, we have this 'happiness' that is literally contagious, we smile, we serve, we make everyone feel at home. You can notice this by the amount of people that come to visit Costa Rica & simply decide to stay for good.
My Top Tips: The first advice I can give to anyone visiting Costa Rica is to 'get out there', do things, experience our adventures, culture, talk to our people, taste our great local beer, explore. You will see things you can't see anywhere else: exciting ATV rides, warm water while surfing, maybe try your courage doing zip lining, & off course have a typical breakfast of Gallo Pinto...