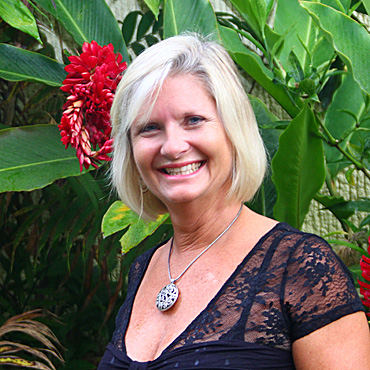 Our Client Satisfaction:
4.77
/ 5.0
Hometown: Fort Worth, Texas
About Me: I came to Costa Rica 10 years ago on vacation and I felt I belonged here from the beginning. I ran my own travel business in Fort Worth, Texas, and have traveled the world connecting clients with all sorts of amazing places. Travel is my passion! Of all the places I have visited, Costa Rica has earned a place in my heart. There is a feeling here that is indescribable, a sense of peace and tranquility that is hard to find. I finally moved here full time in 2010 and operated a boutique hotel in the Southern Pacific Zone. I am so thankful for the opportunity to live in this amazing country! This is the place for me, the beauty and diversity in this country grabs a hold of you and doesn't let go. I have four children, all adults. Two daughters are living here in Costa Rica and another daughter, my first granddaughter and one son living in Texas. As an added bonus I met the love of my life here in Costa Rica in 2010; another American from Long Island, New York.
My Favorite Thing: My favorite thing about Costa Rica is the wildlife and the lush tropical greenery. I also love the unspoiled and untouched areas like the incredible waterfalls, beaches and rainforests!
My Top Tips: My advice is to get out in the REAL Costa Rica, hike in the rainforests, swim in the waterfalls and walk along the pristine beaches. You will never be the same after you visit Costa Rica!