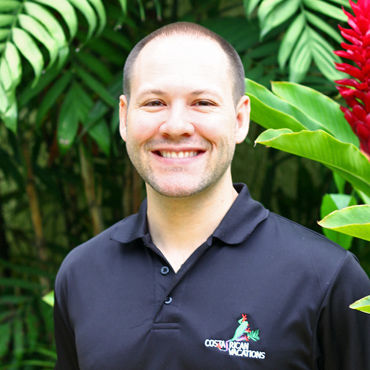 Our Client Satisfaction:
4.77
/ 5.0
Hometown: Coudersport, Pennsylvania
About Me: I moved to here in 1998, one year after finishing college at the University of Richmond, VA. I can't remember when or why I got the idea to move to Costa Rica, but it began in college. I never thought I'd be here 15 years later, married with child, but there is something about life in the tropics that gets under your skin.
My Favorite Thing: My fave thing is the weather, which is near perfect. A close second is the pace of life and the people. While many expats (including me) complain about it, the slower pace is something I appreciate. Things move a lot slower here, which is something you either learn to embrace or you wash out from frustrations. After all these years I think it's probably been good for a type-A person like me, as it forces one to not sweat the small stuff.
My Top Tips: Know what you want. Costa Rica is incredibly diverse in terms of landscapes, climates and lodging options. If you have clear expectations, they can very likely be met here. It's not for everybody, but there sure is darn near something for everybody if you know where to find it. Don't expect the advanced infrastructure of Hawaii or the Caribbean, but that's also part of the charm.
My Articles
Potrero is a hidden jewel in the north-west of Guanacaste, named after the eponymous beach. This rural town embraces the old Costa Rican coast villages style and can be seen as a tranquil spot away from other touristy places.
Making local crafts is one of the few profitable economic activities Costa Rican indigenous tribes pursue. This ancestral heritage is more than just a manner to provide incomes.
Click on this Costa Rica Map to navigate to various destinations and points of interest. You can click on links to find even more information about each topic.