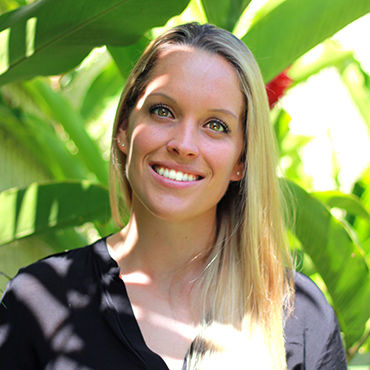 Our Client Satisfaction:
4.77
/ 5.0
Caitlyn Rowlands
Tel: 1-800-606-1860 (ext:1254)
Hometown:
About Me: I originally came to Costa Rica with little-to-no Spanish knowledge, no contacts in Costa Rica, and just looking for a new adventure. I fell in love with the country and the Tico culture and two years later, I'm still here. I spend my extra time playing sports, hiking, reading, salsa dancing, and doing anything that offers an adrenaline rush. I love that I have the opportunity to plan amazing vacations and give people their adventure of a lifetime as well.
My Favorite Thing: I love that everything is so close. We have beautiful beaches, volcanos, and mountains within just a few hours of each other. Anywhere you go, you are met by welcoming Ticos living the "Pura Vida" lifestyle. I enjoy rafting the Pacuare River, surfing in Santa Teresa, and relaxing on the pristine beaches of Manuel Antonio while watching the thrifty little monkeys.
My Top Tips: Be open with your travel consultant, that way we can truly create the vacation of your dreams. Explore the diversity Costa Rica has to offer and visit multiple places. Step out of your comfort zone, and try something new. You won't regret it!