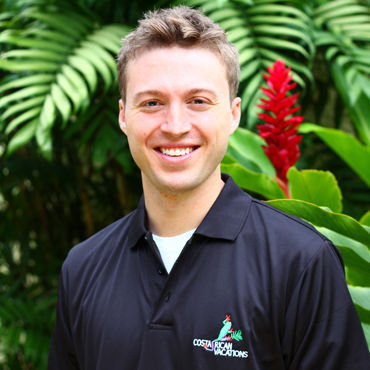 Client Satisfaction:
4.84
/ 5.0
Hometown: Pennsylvania
About Me: I studied Spanish in Costa Rica when I was in college and fell in love with the country. I knew this is where I wanted to live so shortly after I graduated, I made the big move. I live just outside of San Jose with my adopted dog Tiko. In my free time, I love to play and watch baseball, hike, SCUBA dive, go to the beach and travel.
My Favorite Thing: What I love most about Costa Rica is its natural beauty and adventurous outdoor activities. I love that one day you can be sitting in natural hot springs overlooking an active volcano and the next day you can hike through pristine rainforest looking for wildlife. I love how friendly Costa Ricans are and how easy it is to explore this country on your own.
My Top Tips: When planning a trip to Costa Rica, I always recommend keeping an open mind and to try activities that you've never considered before. Some of the biggest surprises and best highlights of your trip could be from the adventures along the way!