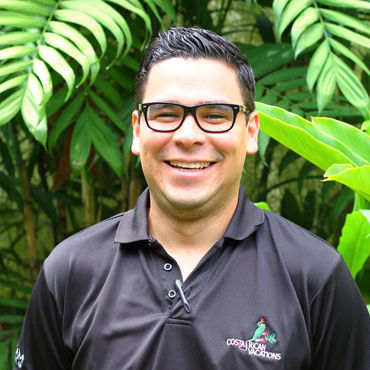 Our Client Satisfaction:
4.77
/ 5.0
Hometown: San Jose, Costa Rica
About Me: Tico born and raised, I love to go to Rock Festivals all around the world. Huge fan of the Los Angeles Lakers and the NBA overall. With that description you wouldn't guess that I'm an Accountant, so that's a fun fact about me.
My Favorite Thing: There are two things that I like the most about my country, the weather... it's almost perfect all year round and the people; we're known for our friendliness, but until you experienced it here you won't understand it.
My Top Tips: My top tip for traveling to Costa Rica is make sure to have an itinerary with a combination of our places. What do I mean by that? Just make sure to visit AT LEAST one of our beaches & also our rainforest or volcanoes.