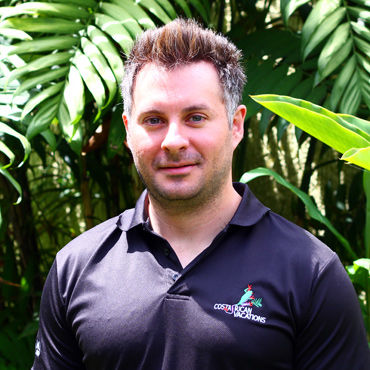 Our Client Satisfaction:
4.77
/ 5.0
Alberto Aguilar
Tel: 1-800-606-1860 (ext:1503)
Hometown: Heredia, Costa Rica
About Me: I love opera, electronic music & classical rock. I am a photography lover & enthusiast. I like to hang out with my friends, go to the beach & drink wine & sangria. I also enjoy watching action, drama & horror movies.
My Favorite Thing: There's such variety of things, you can do a little bit of everything. Costa Rica's beautiful beaches & places where you can relax.
My Top Tips: '- Prepare yourself to relax; - Do not expect the expected; - Be flexible & - Make sure you bring a compass for directions!'