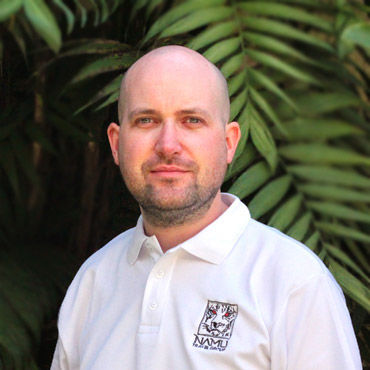 Our Client Satisfaction:
4.77
/ 5.0
Hometown: Belfast, Ireland
About Me: I moved to Costa Rica back in May 2011 with my wife (a Costa Rican). We lived together in my hometown, Belfast and after visiting Costa Rica a number of times we decided to move here permanently. Traveling has always been a passion of mine. The only bad thing about Costa Rica is that I never want to leave to visit other countries! I love the fact that you can experience so many climates in one small space... AMAZING!
My Favorite Thing: I have found that my favorite thing about Costa Rica changes all the time. First it was seeing the monkeys in the wild, then it was visiting all the beautiful, natural beaches, then it was all the adrenaline sports... Now it's the amazing, happy people. Costa Rica is known to have the happiest people on earth... The good news is, it's infectious and it will rub of on you!
My Top Tips: My top tip for traveling to Costa Rica is to book your trip in far in advance as possible. We are a small country and some of our best hotels have less than 40 rooms... You don't want to miss out on the trip of a lifetime because there is no space. Another top tip is to plan on visiting more than one location, there's just too much to see!