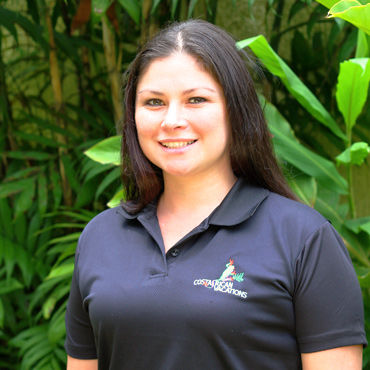 Our Client Satisfaction:
4.77
/ 5.0
Adriana Ramirez
Tel: 1-800-606-1860 (ext:1205)
Hometown: Heredia, Costa Rica
About Me: I have more than 14 years of work experience in tourism industry, and 6 of those I have worked for Costa Rican Vacations. Part of what I love to do every day, is bringing happiness to the people traveling to this beautiful country, my country! I enjoy sharing, traveling around the country with my family, parents, son & husband, & I love playing with my son & learn together with him every day!
My Favorite Thing: Tico culture, Costa Rican traditions and stunning nature of my country are the reasons that I enjoy my life here.
My Top Tips: Great biodiversity, sceninc beauties, adventure tours, a variety of attractions for all types of visitors.