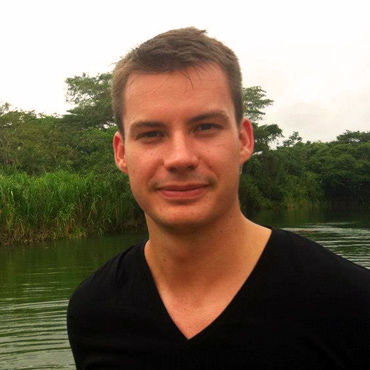 Number of vacations we have planned: 18,086
Client Satisfaction:
4.29
/ 5.0
Hometown: Bournemouth, UK
About Me: I live in Panama because I love the tropical climate. The mix of cloudless sunny day and full out tropical rain storms, it can be unpredictable, but I love that. I love looking out of my window in the morning and being able to see blue Pacific ocean one side and miles of Jungle the other, and still be in the middle of a populated metropolitan area. Interests include hiking, exploring, camping, fishing and just getting out and about and really mixing in with the culture here.
My Favorite Thing: The jungle, rainforests and cloud forests. The sheer amount of natural beauty here, and how you can feel like you are on the edge of the world but only to be a few hours away from civilization. The biological diversity and plant/animal life in the two countries is also something I love.
My Top Tips: Panama - top tip: for an amazing beach based vacation, get up to Boca Chica in the north of Panama, it's hardly been touched by tourists and is home to some of Panama's best beaches and small Boutique hotels.