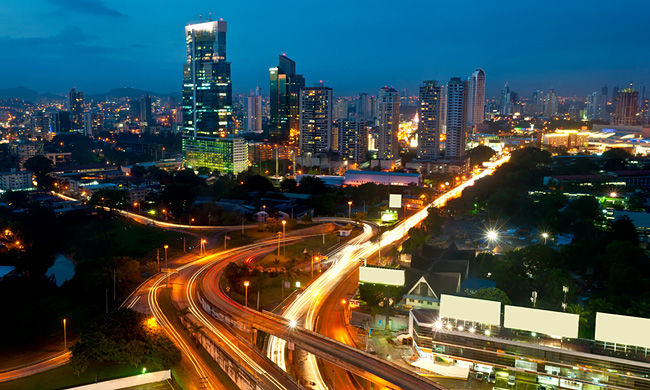 Panama City is the capital and largest city in Panama. It is located on the Pacific entrance of the Panama Canal in the province of Panama which has made it a hub for economic and political activity in the region. Panama City is home to the largest airport in Central America, which offers daily flights to endless international destinations. The city is notorious for its modern skyline which evokes popular beach cities like Miami, but Panama is also surrounded by tropical forest.
The city was founded in 1519 by Spanish conquistadors and because of its strategic location right in the middle of the American continent, it became the object of worldwide attention when the Panama Canal was built, opening an entire new world of international travel and commerce relations between various continents.
Besides its modern business district which attracts businesspeople from all over the world, Panama's largest cultural attraction is Casco Viejo, its historical site which features Spanish colonial buildings as well as museums. This part of town is famous for all the boutique hotels and lodgings and was named a World Heritage Site in 2003.
Because of its modern infrastructure and multiple tourist activities, Panama City can be the perfect headquarter to set out on an exploration of the rest of the country, with local flights going everywhere from Bocas to the Pearl Islands. Panama City can also be a vacation destination on itself, offering eco-friendly adventures and some of the best shopping in the region.