About Us
We want to be your amigos in Panama!
Isn't it fun to visit old friends in new and exciting places? You know, the buddy who knows the "insider secrets" and exactly what sort of things you like to do? When we set out to build the best travel agency in Panama, our aim was simple: to treat each guest like old friends.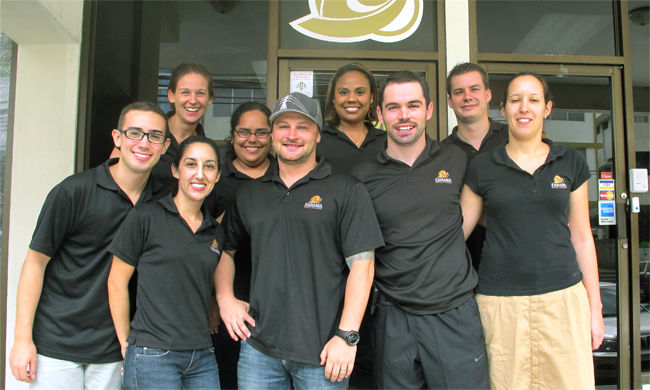 We believe that everyone has their own "travel personality", so one-size-fits-all packages are something we simply DO NOT offer. Instead, we get to know our customers, then match them up with the destinations, hotels and activities that we think fit their tastes. It is this eye for detail and prideful craftsmanship that makes our vacations unforgettable.
Our staff is a fun team of foreign expats and locals who live full-time in Panama. We love our work and have the pleasure of regularly visiting all of the hotels we recommend.
Our History
The history of Panama Luxury Vacations goes all the way back to 1998 when two recent college grads met in Costa Rica via a fateful "roommate wanted" ad.
Tony Silva, a Minnesota native, stumbled upon the ad posted by Casey Halloran, a country boy from rural Pennsylvania. Tony was visiting Costa Rica to dust off his Spanish while Casey was tinkering with building a Costa Rica internet directory. As roommates, they found they shared a passion for travel (and cheap beer). In 1999, led them to launch the company that would eventually become Costa Rican Vacations. After CRV's growth, the partners decided to venture into Panama and opened an office here in 2004. The Panama branch is managed by Rob Harper, who became a partner in 2009.
Today, the company is a leader in vacations to both Panama, Nicaragua and Costa Rica.  We are in a privileged position, where we not only survived the recession, but have grown despite it.  Our website marketing and customer relationship management technologies are quite advanced and are subject to constant innovation and improvement by our growing IT team.  Our organization currently employs over 60 full-time staffers in multiple countries.