Tortuguero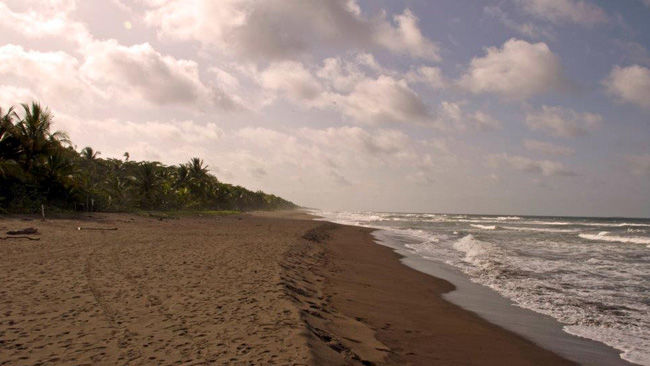 Located in the northeastern corner of Costa Rica in the province of Limón, the village of Tortuguero lies on a thin strip of land bordered by the Caribbean Sea and the Tortuguero River. Its name literally means "place of the turtles" because it is one of the world's most important nesting sites for  four different species of sea turtle.  Often compared to the Amazon for its maze of freshwater canals, it has earned the nickname "the Venice of Costa Rica" as there are no roads or cars here, just water taxis and kayaks!
TodayTortuguero sustains itself almost entirely from eco-tourism and nature lovers.  In addition to the turtle nesting, the Tortuguero National Park is also home to an infinite number of plant and animal species, including various birds and reptiles.   Tortuguero is also rapidly gaining a reputation as a world class destination for serious tarpon fishing.  Located between two well established hot spots of Rio Colorado and Rio Parismina, sport fishing from Tortuguero can take you in the fresh water canals for rainbow bass and snook or into the ocean for mammoth tarpon.
Highlights
Tortuguero is the ideal if you like Caribbean cuisine, including the delicious "rice and beans".
The endangered green turtles nest in Tortuguero during the months of July to October.
While motorboat tours are offered, canoe tours are recommended to see more of nature.
The canals of Tortuguero are home to, among other things, both crocodiles and manatee.
Tortuguero is an ideal place for tarpon fishing, if not the best place in all of Costa Rica.
Fishing in Tortuguero offers you lots of venues to try different techniques and target different species.
comments powered by

Disqus