Nicoya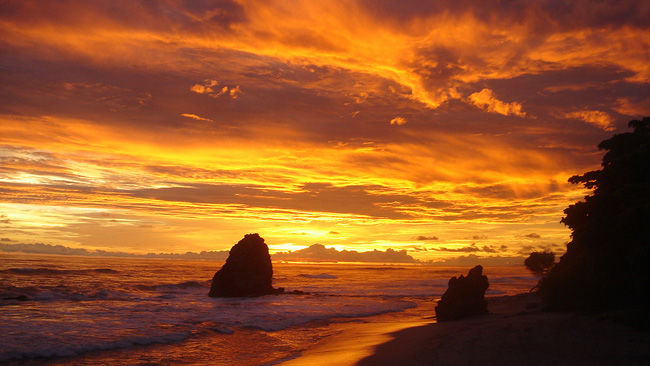 The Nicoya Peninsula is home to some of Costa Rica's most secluded beaches, including Playa Samara, Nosara and Santa Teresa. The region's location provides it with sunny and hot weather year round, as well as a rich bio-diversity that make it one of those places that can offer everything you are looking for. Each beach in the region has its own personality and attractions that call out to very different groups of people. Santa Teresa and Mal Pais are epic for serious surfers, Nosara is a yoga mecca, Punta Islita for honeymooners and couples escapes, and Playa Carillo is host to the annual Presidential Challenge billfish tournament each year.
The town of Nicoya harbors one of Costa Rica's richest cultural traditions, given that it was a crucial locale during colonial times. In a recent study it was actually determined that these are some of the longest living people in the world due to their strong family values, hard work ethic, daily sunshine, and a healthy diet based mostly on fresh fish, fresh fruit, rice & beans. The township of Nicoya is also strategic as a transportation hub to the province of Guanacaste.
Highlights
Mal Pais has become a world renowned destination for surfers

Santa Teresa homes various boutique resorts designed for complete relaxation and yoga getaways, which attracts international celebrities who become enamored by its natural surroundings.

The Peninsula is famous for its fruit, which some say is the secret for the locals' longevity.

Fishing is a popular activity in Nicoya and whether you like sport fishing or are in the market for a delicious meal, you will love seafood here.

Playa Carillo is host to the annual Presidential Challenge sport fishing tournament each March.
comments powered by

Disqus