Fishing in Costa Rica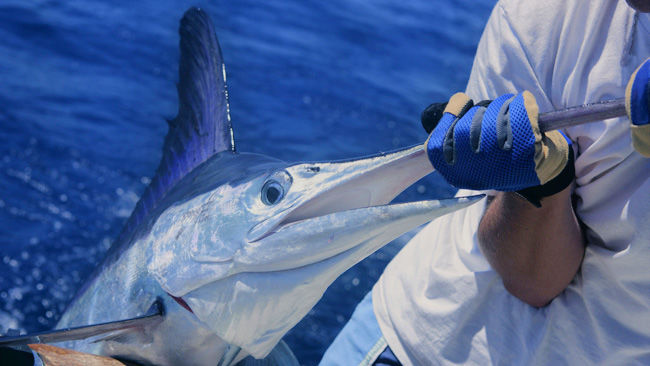 Naturalists, biologists and savvy travelers have been coming to Costa Rica for decades to explore and enjoy the national parks, rain forests, beautiful beaches and wildlife. Long known as a country of peace and amazing natural beauty, the tourism industry started to develop here in the 1990's and really boomed in the 2000's. Over the past 10-20 years fishing in Costa Rica has boomed and has gained a reputation for being one of the best sport-fishing destinations in the world.
Despite being only about the size of West Virgina, Costa Rica is unbelievably diverse. National parks cover nearly one fourth of Costa Rica's territory and it is said that 10% of the world's biodiversity is found here. With over 32 national parks and 750 miles of pristine coastline it's easy to see why Christopher Columbus appropriately named this land "Rich Coast". Costa Rica also belongs to the Pacific Ring of Fire, so there are over 100 volcanic formations here, five of them being considered active (Arenal, Poas, Irazu, Orosi, and Rincon de la Vieja). The highest point of Costa Rica, Mt. Chirripo, is the 37th highest peak in the world and at 12,533 feet and can reach temperatures below freezing and even receive snow.
All that said, it is the spectacular sport fishing that is making Costa Rica a popular destination with anglers all over the world. Countless sport fishing magazines, adventure shows and even ESPN have come to Costa Rica to experience the world record tarpon, abundant billfish and year round excellent in-shore fishing. Costa Rica also hosts numerous fishing tournaments
throughout the year, ranging from bass tournaments on Lake Arenal to tarpon tournaments on the Caribbean Coast to the huge international billfish tournaments at hot spots like Quepos and Los Suenos. Costa Rica also has over 84 International Game Fishing Association (IGFA) world records to its name, including four all tackle records:
Dorado – 87 lb 0 oz – Gulf of Papagayo – Sept 25, 1976
Snook – 53 lb 10 oz – Parismina – Oct 18, 1978
Pacific Jack Crevalle – 39 lb 0 oz – Playa Zancudo – Mar 3, 1997
Machaca – 9 lb 8 ozs – Barra de Colorado – Nov 24, 1991
The volcanic, rocky shorelines and islands make for the perfect habitat for roosterfish & snapper. The proximity to the continental shelf and the upwelling of nutrients that attract bait fish there in combination with the warm clear waters of Pacific provide some of the largest numbers of pelagic game fish found anywhere. On the Caribbean Coast the untouched natural habitat, abundance and variety of bait, and lack of human pressure provides some of the world's best tarpon and snook fishing. If salt water fishing isn't your game you can always try bass fishing on Lake Arenal, fly fishing down one of our pristine jungle rivers for machaca, or fish for giant tarpon and alligator gar in the Cano Negro Reserve. When you combine the country's natural beauty, perfect fishing conditions and booming tourism industry you start to realize why this is a fisherman's paradise.
comments powered by

Disqus