Conchal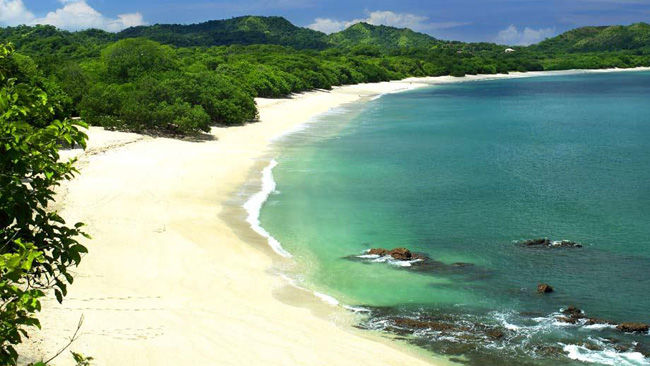 The pink sand Playa Conchal is one of Costa Rica's most stunning and popular beaches. Located in the northwestern province of Guanacaste, Playa Conchal is known not only for its beautiful sand but also for its warm waters that make it the ideal location for swimming, snorkeling and other water sports. Its proximity to popular sport fishing destinations like Playa Tamarindo and Playa Flamingo make it a great spot to call home during your next fishing vacation.
One of Conchal's highlights is the Westin Playa Conchal, Costa Rica's most luxurious all inclusive resort that is literally steps away from the beach. Conveniently located near national parks and reserves, and just one hour from the LIR International Airport, Conchal offers the opportunity to enjoy luxury, adventure, relaxation, and world class sport fishing all in one spot.
Highlights
The Reserva Conchal features one of the country's most stunning golf courses, the Garra de Leon designed by Robert Trent Jones III.
Like in most of Guanacaste, weather in Playa Conchal is perfect for beach goers as it is the hottest and driest region in Costa Rica.
Because of its clear waters and proximity to the Catalina Islands, Playa Conchal is the perfect spot to go scuba diving or snorkeling.
The Reserva Conchal is located 20 mins north of Tamarindo and 15 mins south of Flamingo, both are home to  the best sport fishing boats in Guanacaste.
Playa Conchal is less than an hour away from the Liberia International Airport.
comments powered by

Disqus