Caño Negro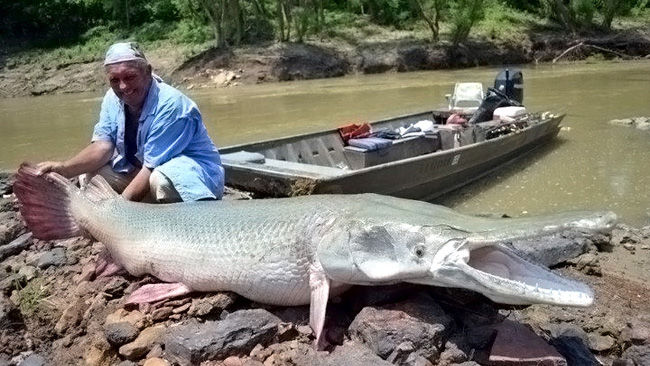 Just north of Lake Arenal is one of Costa Rica's most unexplored and wild national parks, the Caño Negro Wildlife Refuge. This huge network of rivers and marshes all feed into the Caño Negro Lake. Close to the border town of Los Chiles, this remote national park covers nearly 25,000 acres and is one of the best places in the entire country to see wildlife and an incredible variety of rare birds. Though beautiful, swimming is not recommended as the rivers and lake are the home to some of Costa Rica's biggest crocodiles and some say even bull sharks.
Caño Negro is much more remote than the Arenal Volcano so it remains relatively unkown and untouched and the fishing here is spectacular. This area is loaded with guapote, mojarra, and big machaca but also offers an entirely different variety of fish as well. Big snook are found year round here, as are the prehistoric alligator gar. These toothy giants are as exotic as they are hard to land, but if you do they say the meat is some of the best out there.
All that said, the main reason anglers head into Caño Negro is to see the silver king himself – tarpon. Though these tarpon are a bit darker than their silver brothers on the Caribbean Coast, the bronze colored freshwater tarpon can reach 6-7 feet in length and make for the fight of a lifetime. Not many things can compare to seeing a tarpon explode through the surface as it engulfs your fly or popper, and then fighting it in within the confines of the river banks is always a challenge. Caño Negro is located nearly 100 miles inland so it is thought that the tarpon and snook here travelled up the Rio San Juan from the Caribbean and use the various rivers and lagoons in Caño Negro as nurseries and breeding grounds. For that reason, Caño Negro is closed to fishermen for a few months each year.
comments powered by

Disqus