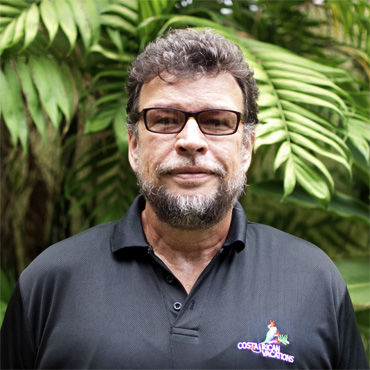 Number of vacations we have planned: 19,531
Client Satisfaction:
4.82
/ 5.0
Hometown: West Virginia
About Me: I came to Costa Rica in 1990 and never really left. I love the year-round warm weather, the tremendous diversity, the simpler, earthier life-style, the relentlessness and beauty of nature here. I live here because once it got in my blood, no place else felt like home.
My Favorite Thing: Knowing that no matter where I travel in the country, I will find beautiful vistas, memorable sights, and warm and friendly people.
My Top Tips: Embrace the nature that surrounds you, every bug, cricket, spider, lizard, the green of the rainforest and the blue of the ocean, every monkey, sloth, and bird in flight; this is nature as it should be, relentless and spellbinding.