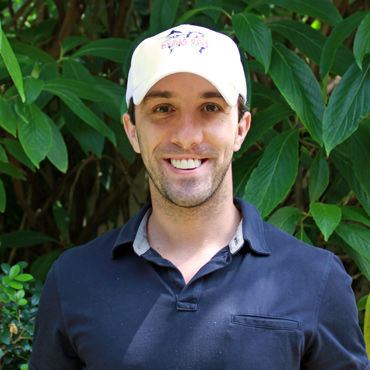 Number of vacations we have planned: 18,086
Client Satisfaction:
4.83
/ 5.0
Hometown: Kohler, Winsconsin
About Me: I was born in Pittsburgh and grew up in Wisconsin. After graduating from the University of Minnesota I decided the corporate world was not for me so I moved down here full time in 2005. I created and manage our sport fishing division of the agency, love playing & watching sports, scuba diving, fishing, and traveling. A huge Steelers fan!
My Favorite Thing: My favorite thing about Costa Rica sums up the laundry list of things I love about living here - variety. The predictable tropic weather seasons, the warm and inviting culture, Tico food, two beautiful coasts, scuba diving, world class fishing, mountains, rain forest, and amazing wildlife are all things I love about this country and all things you can experience in a weekend if not the same day.
My Top Tips: Don't be afraid of the green season. It is true that Costa Rica's green season runs from May to November, but that doesn't mean the country is off limits for 7 months of the year. The green season just means that most days offer a quick afternoon rain shower before it clears up again at night. It is almost always hot and sunny in the morning and early afternoon, and that's the best time to be out and about anyway. On top of all that, the green season means less people and better prices!
My Articles
Naturalists, biologists and savvy travelers have been coming to Costa Rica for decades to explore and enjoy the national parks, rain forests, beautiful beaches and wildlife.
Many international billfish tournaments have been around for over a decade, and the fishing is so consistently good here that they are held throughout the entire year.
When planning an international fishing vacation it is imperative to know when to come and where to go if you are after a specific species.