Scholarship Program
Overview
Since our founding, Costa Rican Vacations has been involved in promoting tourism and sustainable tourism within Costa Rica.
The Costa Rican Vacations scholarship program recognizes and rewards innovation and ideas within the areas of tourism studies and sustainable tourism. Every year Costa Rican Vacations awards two scholarships of $1,000 each to students who are interested in pursuing their studies and their career in tourism, hospitality, or sustainable development. Scholarships are not renewable; however, a recipient may re-apply.
This scholarship is part of our social responsibility program; we do NOT charge an application fee.  
---
Details
Scholarship Amount: $1,000
Deadline: Submissions must by received by February 15th of each year
Scholarship Award Date: April 15th
Number of Scholarships Available: 2
Minimum GPA: 2.8
Eligible Fields of Study: Tourism, Hospitality, or Sustainable Development (or related)
---
Application Instructions
Students wishing to apply must submit a 600-700 word essay detailing the reasons they chose their specific field of study and what their career goals are in relation to this field. Our judging panel will select the winner they feel demonstrates the greatest desire and innovation. Submit your essay with a title page including the following information:
Full Name
School
Student ID Number
Field of Study
Year of School
GPA
Phone Number
Email Address
Save your essay file in PDF format and name it as follows: lastname-firstname-costa-rican-vacations-essay.pdf
Applicants must submit their essay and proof of enrollment to scholarships@namutravel.com.
For any additional questions, email scholarships@namutravel.com or call Costa Rican Vacations at 1-800-606-1860, extension 1304.
---
Eligibility
The scholarship is open to students that are enrolled in an undergraduate degree at a US-based university, connected to the fields of tourism, hospitality, or sustainable development. Applicants must submit proof from their college/university that confirms their eligibility.
---
Rules & Guidelines
All essays must be the applicant's own work and not plagiarism in any way
Applicants must be able to prove they are enrolled in a degree related to tourism, sustainable development, or sustainable tourism at a US-based university
Study abroad is acceptable, but applicants must be enrolled in a US-based university
Applicants must provide their student identification number and the name and address of the institute where they are registered
---
Meet Our Past Winners!
2016 Recipients
Both of this year's winners have demonstrated knowledge and passion in their fields, and we are confident that they will reach their goals and have a positive impact on their communities. Congratulations, Daniel and Nick!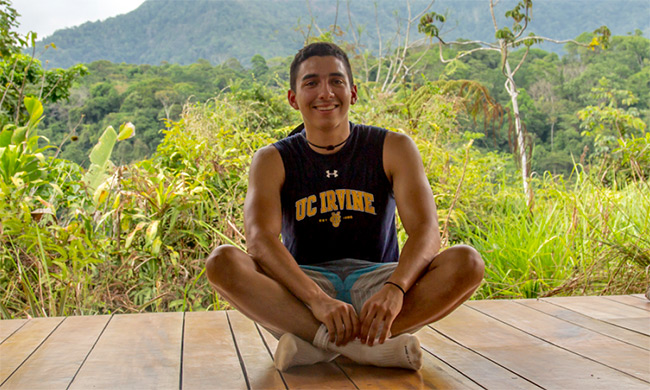 Daniel Macias, University of California, Irvine
Daniel Macias found his passion while studying abroad right here in Costa Rica, his grandfather's patria, while researching sustainable building methods. Now, through studying Earth System Science and Global Sustainability and participation in various extra-curricular activities, he hopes to apply his knowledge in the ecotourism industry.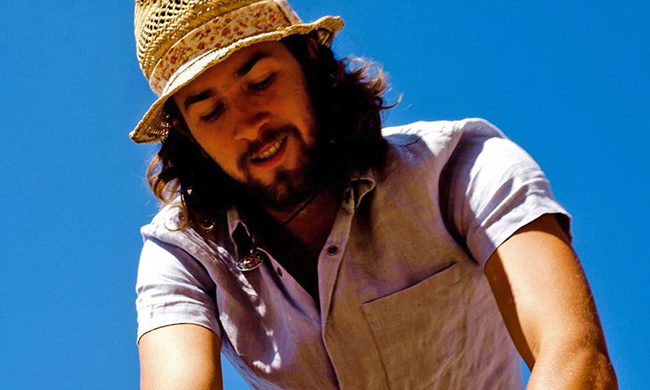 Nick Moya, Lane Community College
Nick Moya discovered the answer to his lifelong question of how to live in harmony with nature while traveling the world. His studies in the field of horticulture will assist him in developing a non-profit organization with the mission of rehabilitating abused plots of land in impoverished city neighborhoods while educating and building a sense of community.
2015 Recipient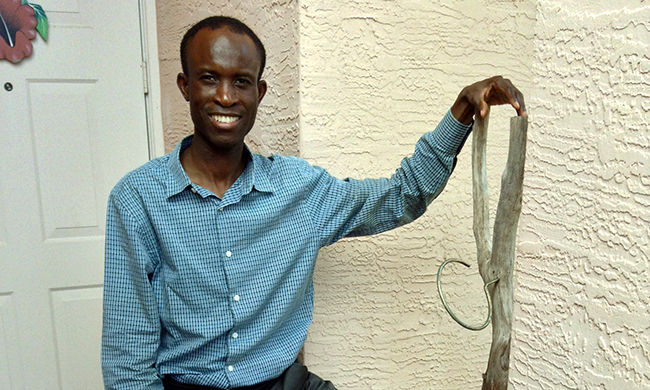 Ronald Bellanton, Arizona State University
Ronald is studying for his Master's in Technology and Development and is working towards a future in the field of sustainable development. Inspired by experiences in his youth, he has worked, volunteered, and informed himself on the economic, social, and environmental issues that affect our world. Ronald is passionate about educating others and doing his part to make the world a better place. His understanding of the challenges in sustainable development is admirable, and his enthusiasm for tackling these issues is contagious. We have no doubt he will go far and do great things. Congratulations, Ronald!
---
"Our company is comprised of a diverse, international team who endeavor to promote, improve, and encourage tourism and sustainable travel."

Casey Halloran
CEO, Namu Travel Group