Careers at Costa Rican Vacations
Costa Rican Vacations is part of the Namu Travel Group.  We are Central America's largest online travel agency and have been in business since 1999.  If you want to become part of a dynamic company with growth opportunities and a fun, relaxed environment, apply to become part of our team. We are passionate about serving customers and creating unforgettable experiences. We achieve this by hiring great people who view this career as more than just another Costa Rica job.
Current Job Openings:
Web Designer Wanted, Costa Rica
Recruiter / Trainer Wanted, Costa Rica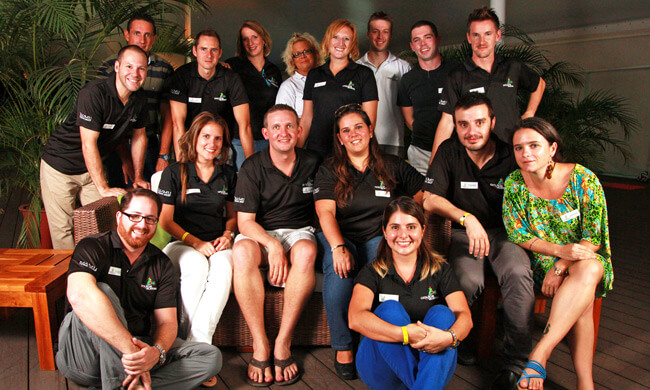 Web Designer Wanted (San Jose, Costa Rica)
Job Summary
The technical designer is responsible for aiding and assisting the content team, part of the Marketing department, by using a variety of creative and technical skills. The goal of which is to ensure visual content is a key contributor to the success of the business goals. This is achieved by using skills that cover graphic design and HTML/CSS. With these skills, we'll drive traffic from our strategically placed content to the well designed and optimized Namu websites and aid in creating more visits, leads and improve website conversion.
Main Responsibilities:
Assist in the complete process of content production for promotional, marketing and sales content. Via CSS responsive design, HTML5 coding, graphic design, website optimization, photo editing
Design and coding of all email campaigns ensuring they fit with company design and style guides
Assist in creating web content utilizing CSS graphic design, HTML, forms and lead pages to optimize site conversion
Any other task that is requested of the employee that is related to his role should be honored
Requirements:
Bachelor's Degree or at least 1 year in the field of either: Design CSS/HTML Website Design / Marketing
Minimum of 1 year' experience with CSS/HTML graphic design in website creation/design
Intermediate B2 English level
Intermediate knowledge of a recent Adobe Suite (2010 or later) Key Programs include: Photoshop, Illustrator and Indesign
Desirable – Basic knowledge of WordPress platform, website photo management
Team player
Proactive
To Apply:
If you meet the requirements, are passionate about Costa Rica, have advanced English spoken and written skills, and if you are looking for a successful career, please send your resume to jobs@namutravel.com
---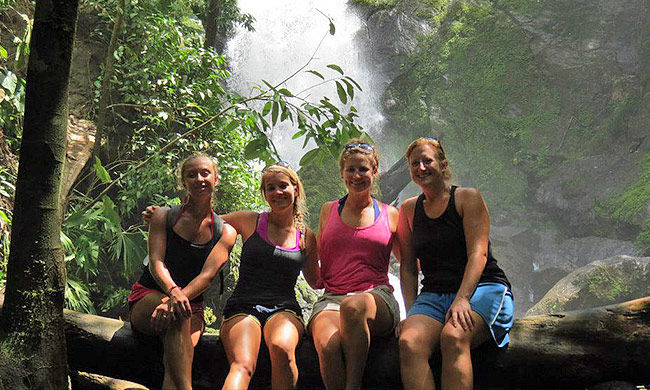 ---
Recruiter / Trainer Wanted (San Jose, Costa Rica)
The top Travel Agency in Costa Rica is looking for an HR Generalist that will provide support to the delivery of Human Resources services in two main areas: 1. Recruitment: In charge of the recruitment process beginning with the request of an opening and finishing with the hiring of the selected candidate. 2. Training: Work in conjunction with Training Specialist to design, develop and deliver training of soft skills and on-going training on policies and procedures of the different areas of the company.
Responsibilities
Develop, create and maintain training material
Develop, create and update Namu University courses
Manage training logistics including facilities scheduling, tracking team members participation and follow-up surveys
Interview appropriate project members to determine process inputs for training materials in English and Spanish
Attract applicants by placing job advertisements; contacting recruiters and using job sites
Determine applicant qualifications by interviewing candidates; analyzing responses; verifying references and comparing qualifications to job requirements
Schedule interviews of pre-selected candidates with hiring managers
Prepare and deliver job offers to candidates using approved company guidelines
Develop, create and maintain recruiting policies and procedures
Maintain an updated Recruiting Database where those resumes received through the year are organized
Provide support in any special project or task related with the Human Resources Area
Job Requirements
Bachelor Degree in Human Resources or related field
Minimum of two-year experience in Training positions
Minimum of one-year experience in Recruitment Positions
Advanced (C1) English skills
Excellent verbal and written communication skills
Advanced skills in preparing and creating presentations and training material
Advanced skills in planning, organization and time management
Intermediate level in MS Office
Demonstrated ability screening for administrative and technical positions and identifying skills/strengths
Proven ability to consistently and positively contribute in a high-paced, changing work environment
Team player
To apply, send your resume to jobs@namutravel.com
---
Travel Consultants
Design & Sell Vacations For Costa Rica's Largest Online Travel Agency
Why Work With Us?
Career Options, Stability, Travel Perks & Industry Leading Compensation.
We began as a two person start-up in 1999. Today we're proud to be the largest agency in Central America.  We are looking for quality individuals who share our values and want to be part of a growing organization with lofty goals. See testimonials from current sales reps below.
Job Overview:
The Namu Travel Group is looking to contract Travel Consultants to design and sell customized, luxury vacations to Costa Rica. We seek candidates who are passionate about Costa Rica tourism, enjoy communicating with clients and are fanatical about delivering outstanding customer service. We assign you qualified leads that we attract via our promotional efforts.  It is your job to understand the client's needs, design a personalized vacation and communicate with them until purchase.
Compensation:
Compensation is 100% commission based…But Fear Not!  We offer a 60 day training period, during which trainees receive a monthly stipend while they learn the ropes.  Most trainees begin selling before the training period ends.  Average consultants earn commissions and bonuses equating to $36,000 annually. Top producing consultants earn $45,000 or more.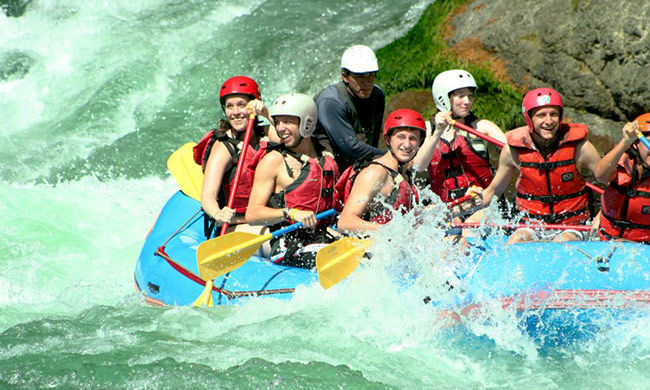 Perks:
Frequent travel to luxury hotels throughout Costa Rica
Work 100% from home with a flexible schedule
Opportunities to grow: all our Sales Management (and 2 owners!) started in Sales
Fun, frequent company events
A nice group of quality co-workers
Candidates Must:
Be Native English Speaker
Reside full-time in Costa Rica
Be available for 60 days of training in the San Jose area
Be willing and able to take weekend trips to visit hotels throughout the country
The Ideal Candidate Is:
A risk-taker who is unafraid of a challenge
Is highly disciplined and internally motivated
Hard working and goal-oriented
A team player with an unsinkable spirit
Honest, trustworthy and professional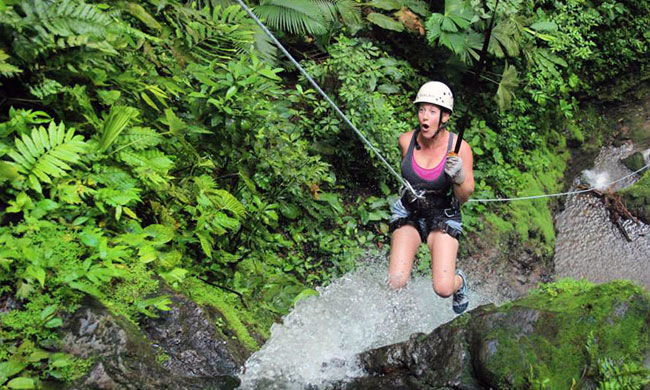 Required Skills & Qualifications:
A high school degree
Proficient with basic computer skills (typing, MS office, Internet browsing)
Strong communication skills
A university degree preferred
Previous experience in sales, customer service or tourism preferred
To Apply:
If you are interested in a position with our sales team please submit your resume with a professional cover letter to jobs@namutravel.com . The cover letter is MANDATORY and should answer these three questions:
Why do you believe your a qualified for this role?
Why you are interested in working for our organization?
What do you love about Costa Rica travel?
Sales Staff Testimonials:
I could go on and on.. I think the most important thing to me is that my job allows me to travel around such an awesome country, and share my love for Costa Rica with other people. Another thing that I love are my co-workers.
I love having the opportunity to travel the country, stay in awesome hotels, do really fun excursions, try great food, work from home, set my own schedule, make great money, fun company events.
Flexibility, earning potential, and perks (travel, free hotel stays),and of course my co-workers. I also like the fact that as long as I do my job and do it well, managers let me work very independently. I feel proud to work for a quality company.
I like the satisfaction of coming up with the right itinerary for a client, communicating with them and getting the sale. I enjoy traveling, doing new things and doing quality control to make sure that we are offering the best hotels for the client.
I love the ability to control my income by making sales and working from home.  I love working with the clients and hearing how the loved their vacation.  Also of being able to help people get to CR and feel comfortable about what they are doing.  Educating people on the amazing places in this country.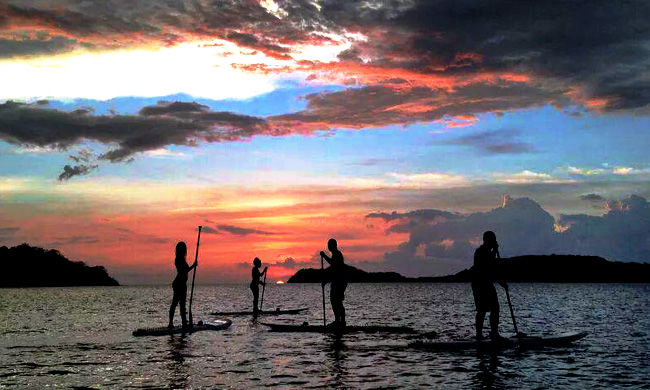 ---