Careers at Costa Rican Vacations
Costa Rican Vacations is part of the Namu Travel Group.  We are Central America's largest online travel agency and have been in business since 1999.  If you want to become part of a dynamic company with growth opportunities and a fun, relaxed environment, apply to become part of our team. We are passionate about serving customers and creating unforgettable experiences. We achieve this by hiring great people who view this career as more than just another Costa Rica job.
Current Job Openings:
Senior Php Web Developer
Web/Graphic Design Internship
Travel Consultant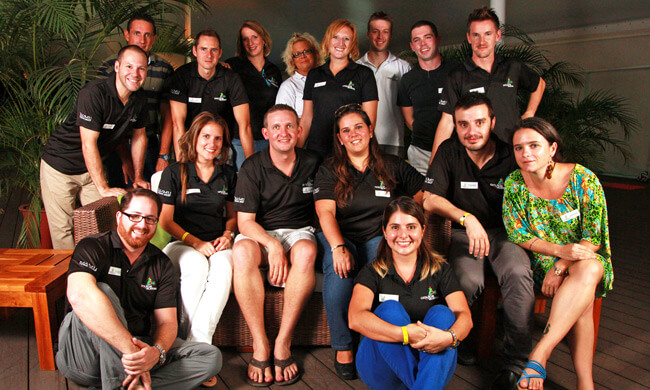 Senior Php Web Developer
IT Department | Full time Position | 5+ years of experience
ABOUT US
Central America's largest online travel agency is seeking a talented, passionate web developer to supercharge our network of websites. For almost 20 years, we have been leaders in designing high-end, custom vacations to Costa Rica, Panama & Nicaragua. We rely heavily on technology – our websites are the prime source of new business.
ABOUT THE POSITION
You will be responsible for leading a team of developers who manage all customer-facing websites & web applications. You will work in conjunction with the Marketing Dept to produce a target number of high quality leads for our sales team. The position involves high-level technical decisions and reports to the CIO.  You will regularly interact with the Marketing Manager and CEO to develop and execute our long-term digital marketing strategy. Work in a fast-changing environment in a fun, constantly evolving industry.
RESPONSIBILITIES
Leadership — assist in the training and guidance of Jr. Developers

High Level PHP Programming — work on some of our most challenging technical tasks

Web Marketing — support the marketing department with creative solutions

Project Management — plan, organize and execute complex technical projects

Conversion Rate Optimization — create an unmatched user experience

Strategy — help us select new technologies, create long-term IT plans

DevOps — Develop and maintain unit level application testing scripts, deployment packages
REQUIRED SKILLS
Advanced Knowledge:

Php 5.6+

Javascript (JQuery)

MySql

HTML, CSS & Best practices (design patterns)

Moderate Experience:

WordPress and Php Frameworks (MVC)

Google Webmaster Tools, Google Adwords and Analytics

Apache

Ideal If Some Knowledge Of:

Linux Servers

Bash Script

Scrum Methodology
EXPERIENCE & EDUCATION
Bachelor's Degree in Computer Science, or related field

5+ years of experience in a similar role

Intermediate English Communication Skills (oral and written)
BENEFITS
Travel — the best perk of our industry is occasional free stays at high end hotels all over Costa Rica

Private Medical Insurance — You will be covered in all Central America Region

Work From Home — up to 2x per month

Training & Education — Regular opportunities for English and technical training
For details, please contact jobs@namutravel.com.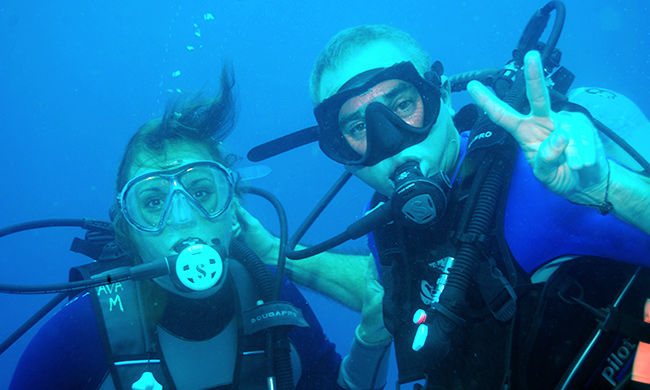 Web/Graphic Design Internship (paid)
Marketing Department | Full-time Temporary Internship
Want to get real-world work experience at Central America's largest online travel company?
Come work at the Namu Travel Group where we specialize in personalized boutique vacations to Costa Rica, Panama, and Nicaragua.
If you:
are an advanced student or recently graduated in Web or Graphic Design

are looking for a challenge as you get work experience, and

are a team player who is passionate about creating and editing graphic material for online platforms (websites, social media, email marketing, web advertising),
then we want YOU as our Web Design Intern!
Work in a fun, relaxed environment as you gain valuable work experience.
Your responsibilities:
Assist in the complete process of photo, image and graphic production for promotional, marketing and sales content. This includes creating from scratch or editing existing assets.

Facilitate and help the company in select areas of marketing such as website content, social media, outbound (email) marketing and online advertising.

Any other task that is requested of the employee that is related to his or her role should be performed.
To join the NAMU family, send your CV and a short explanation of why you want to work with us to jobs@namutravel.com.
Please note that this is a six-month full-time internship and we offer a subsidy.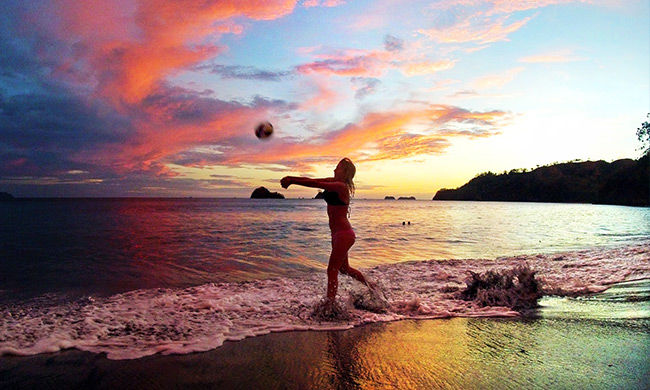 Travel Consultant
WHY WORK WITH US?
Here at Namu Travel, we don't just plan vacations– we create unique, seamless, travel experiences that leave a lasting impression on even the most seasoned traveler. An innovative and entrepreneurial spirit is what brought us from a two-person startup in 1999, to being currently the largest local agency in Central America.
ABOUT THE POSITION
We believe that a country is best experienced with the help of a local friend to advise, plan and enhance our guests' time in the country. Our Travel Consultants engage our customers through warm consultative techniques to find out what matters most to them while on vacation. We seek candidates who possess wanderlust, enjoy consultative sales, and strive for personal and professional greatness.
Our team of Travel Consultants travels every corner of this beautiful country to ensure we have the most accurate information about every tour and hotel we offer our clients. We provide qualified leads that we attract via our promotional efforts. As a consultant, it is your job to identify the client's needs and use your first-hand knowledge to design a unique package that exceeds their expectations.
COMPENSATION
By leveraging mobile technology it's possible to be available 'round the clock to ensure our clients are met with excellent travel advice and assistance in planning their much-deserved tropical getaway. Your career at Namu begins with a 90-day intensive training period. We want your full attention and enthusiasm during training, so you will receive a monthly stipend to make sure your basic needs are met. Most trainees begin selling before the training period ends.
After the 90-day training period, the stipend is removed and your compensation is 100% commission based. But Fear Not– Serious Work Comes with Serious Reward! Average consultants earn commissions and bonuses equating to $36,000 annually. Top producing consultants earn $45,000 or more.
PERKS
Frequent travel to luxury hotels throughout Costa Rica

After completing the first year of your contract you are eligible to work 100% from anywhere in the world* with a flexible schedule (high speed internet required)

Challenging Career Opportunities: all our Sales Management Team (and 2 owners!) started in Sales

A work climate characterized by respect for the individual and celebration of differences

An empowering and engaging work environment surrounded by the best Travel Professionals in the business.
DESIRED SKILLS AND EXPERIENCE
Candidates must:

Have phenomenal communication skills. Native English is a requirement.
Reside full-time in Costa Rica.
Be in San José for 90 days. The 90-day expert training is held in our San José offices.
Be hungry for knowledge. Attend trips to hotels countrywide to ensure the most current product knowledge

The Ideal Candidate:

Is a creative problem-solver who loves challenge
Is highly disciplined and self-motivated
Thrives in a goal-based atmosphere
Is insightful and Innovative
Is honest, trustworthy and professional
Seeks financial freedom
Exudes confidence
Is a lifelong learner who seeks personal and professional development
SKILLS AND QUALIFICATIONS
Required:
High school degree
Proficient in basic computer skills (typing, MS office, Internet browsing)
Strong communication skills
Preferred:
Previous experience in consultative sales, solution-sales or customer service
Working knowledge of social media platforms (Facebook, twitter, LinkedIn, etc.)
University degree
To Apply:
Here at Namu Travel, we don't just plan vacations—we create unique, seamless, travel experiences that leave a lasting impression on even the most seasoned traveler. An innovative and entrepreneurial spirit is what brought us from a two-person startup in 1999, to being currently the largest local agency in Central America.
If you are interested in a position with our sales team please submit your resume with a professional cover letter. Remember, this is a sales position and you are encouraged to "sell" your talents as they pertain to the job description.
The cover letter is MANDATORY and should answer these three questions:
What motivates you to be part of our team?

What three skills or traits do you feel will most contribute to your success as a Travel Consultant?

What is your favorite "travel experience" in Costa Rica? Why?
For details, please contact jobs@namutravel.com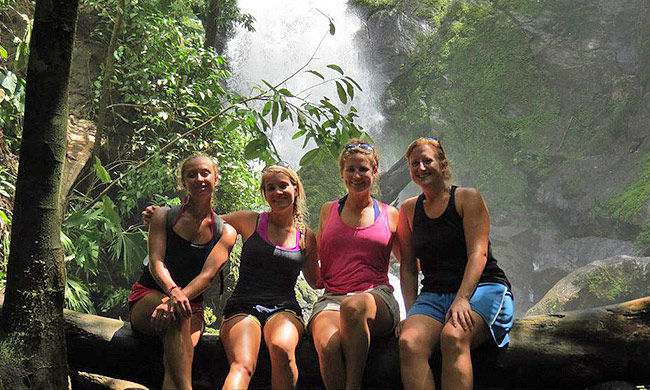 Namu Team's Testimonials:
"The environment is enjoyable; you get the opportunity to visit places that otherwise you wouldn't even dream of. If you consistently perform, you are rewarded. You have the opportunity make people's travel dreams come true."
"The positive attitude of my co-workers inspires me to come to the office every day."
"The office is nice, fresh, with amenities for employees and it also offers a small and comfortable environment where everyone can contribute. Having the opportunity to know beautiful places in Costa Rica is definitely a plus"